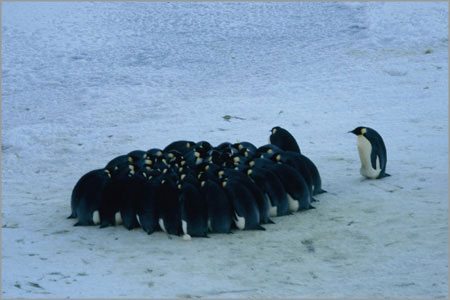 Safety in Numbers. (PT 1)
Happy 2016 Everyone!
This is my first reflection post from the inaugural tour of my newest Christmas album, Just for You. Over the next three posts, in this little series called "Safety in Numbers", I'm going to highlight three main sections: 1) my view of the importance of collaboration, 2) my gratitude for the crew on the album, 3) my approach, gratitude, and scope of the 2015 Just for You Tour.
I am equally tired and fulfilled; reflective and hopeful; assessing and grateful. This project really was over a year in the making; so, there are many events, details, and interactions that have influenced what it has become. And, while there are certain milestones that helped mark moments of decision and achievement, I can't help but speculate how the project would've been different without wonderful and amazing people involved.
When I began thinking and dreaming about what Just for You as a project would be, all I knew was I wanted a professional product which I would be proud to share publicly. But more deeply I needed a project which would equally serve the culmination of my Masters of Music in Vocal Performance degree through McNally Smith College of Music, and the release of my own Independent Artist brand as Curtis Wayne Hunt.
As I'm not a total stranger to the recording and engineering process, I knew I had to seek out people to collaborate with to help bring the whole thing to life. I knew these people needed to be ones whom I trusted. And, I needed them to be people who wouldn't just "do what I wanted" them to do… but be people who would bring their very best, and speak into the creative process and to create something along side me. In short, I knew I needed a team. Particularly a team of people who could (and would) contribute where I couldn't (or wouldn't trust myself to) do on my own.
As I thought through what I needed to accomplish the vision for the album, I identified some specific needs, and sought out people who I knew would serve an area well. In my searching, I mainly approached people whom I was in relationship with already. I knew this would strengthen existing friendships, partnership, as well as maximize the scope of budget and make it as effective as possible. Because I knew people already, my "sales pitch" wasn't necessarily tricky or difficult to put out there. Where I had to work hard was keeping lines clear about what expectations and budget were, so that everyone involved felt secure about what the professional scope but personal investment was going to look like. And, thankfully, with great relationships already established, this made the process fairly clean and not necessarily complicated (at least in my estimation). Working with people I knew, and offering remuneration as I was able, ultimately was the key to my collaboration.
Building trust with one another wasn't forced or manipulated because the work came out of existing relationships. And, our work took on many many forms.
conversations

emails. calls. texts.

affirmations. redirections.

hugs and fist bumps

prayer

rehearsal

studio sessions. with christmas lights and candles.

listening to each other. listening back to session takes. doing it again.

tracking and retracking

late nights. long weekends.

flexible people. flexible spaces.

snacks. lots and lots of snacks.
Now, as an artist, creative professional, and leader there are certain hills I'll die on to see something happen the way I'm envisioning. However, I've learned two main things… especially when I've got a lot of ideas rolling around in my head. I've learned that 1) my ideas may not always be the best or be realistic, and 2) my ideas will always turn out better if I involve someone else who strengthen what I bring on my own.
So, for me, teamwork has moved past just a buzzword… it has moved into a creative and collaborative process. And, it's a process that I'm not unwilling to press into again. I've found that when people share in collaborative creativity, commitment and passion deepen the influence of the project. This isn't something bought; nor is it even sold to supporters.
Creative collaboration only nurtures passion, message, and influence.