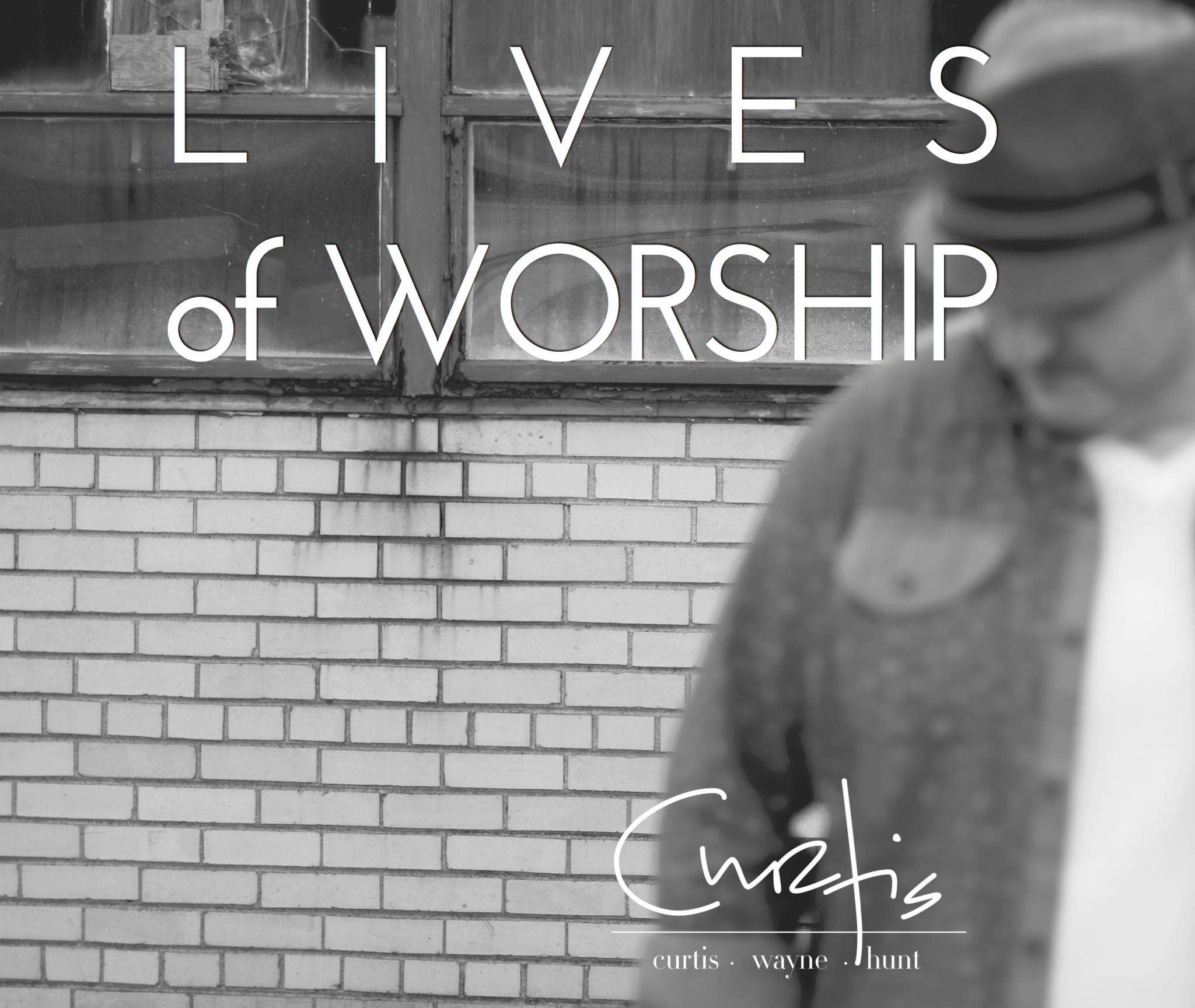 Official Press Release: "Lives of Worship"
Curtis Hunt MUSiC Announces the New Single and Lyric Video
Lives of Worship from Curtis Wayne Hunt
FOR IMMEDIATE RELEASE
Curtis Wayne Hunt: Lives of Worship
Release Date: July 17, 2017
Label: Curtis Hunt MUSiC
Digital: All digital retailers
CD: Unavailable
Lives of Worship is a new congregational worship new song for the multiracial church from Curtis Wayne Hunt.
Written from Romans 12, Lives of Worship encourages the Church in loving God first and others second. It is a song of commitment; encouraging love for God to be realized by committing to loving and serving with others in harmony. Often Sunday morning can be one of the most segregated hours of the week, seeing homogenous groups of people gathering to worship the Lord. Lives of worship is also a song of reconciliation, and can help bring people together; regardless of their background.
Curtis Wayne Hunt partners with the production of George Jackson III through Exodus Sound Studios, offering another song you won't be able to stop singing. Lives of Worship brings a familiar praise and worship sound, featuring tender acoustic guitar picking patterns, smooth piano lines, as well as driving bass and drum grooves. Additionally, the song also features a live string section, blues organ sounds, and rich soulful vocals which carry the message in the multiracial Church.
Lives of Worship features live musicianship from Morlie Hunt and Sohje Johnson on vocals, Jon Nowicki on drums, Abi Lopez on both Violin and Viola, as well as David Forsman on Cello. All other instruments and vocals are performed by George Jackson III and Curtis Wayne Hunt.
Partnering with solo artist and videographer Lacy Blonn, Lives of Worship is also available as a Lyric Video on YouTube. Your heart will join to the story as you ponder the lyrics set in an outdoor urban landscape and the four walls of the local Church.
Lives of Worship is now available for purchase and streaming through all online music distributors. Here's how you can get it, and be supportive:
Every purchase and stream, every written review, every comment made, every like, every share, every subscribe, every follow, and every bit of social traffic helps spread this song to people who need to hear it. Join a community making it public!
Curtis Wayne Hunt is a professional musician by trade, passionate about empowering others through the experience and language of music. His passion for creativity and for student development has focused a career to date in Higher Education, Artist Development, NonProfit work, Vocational Ministry and Performance Artistry.