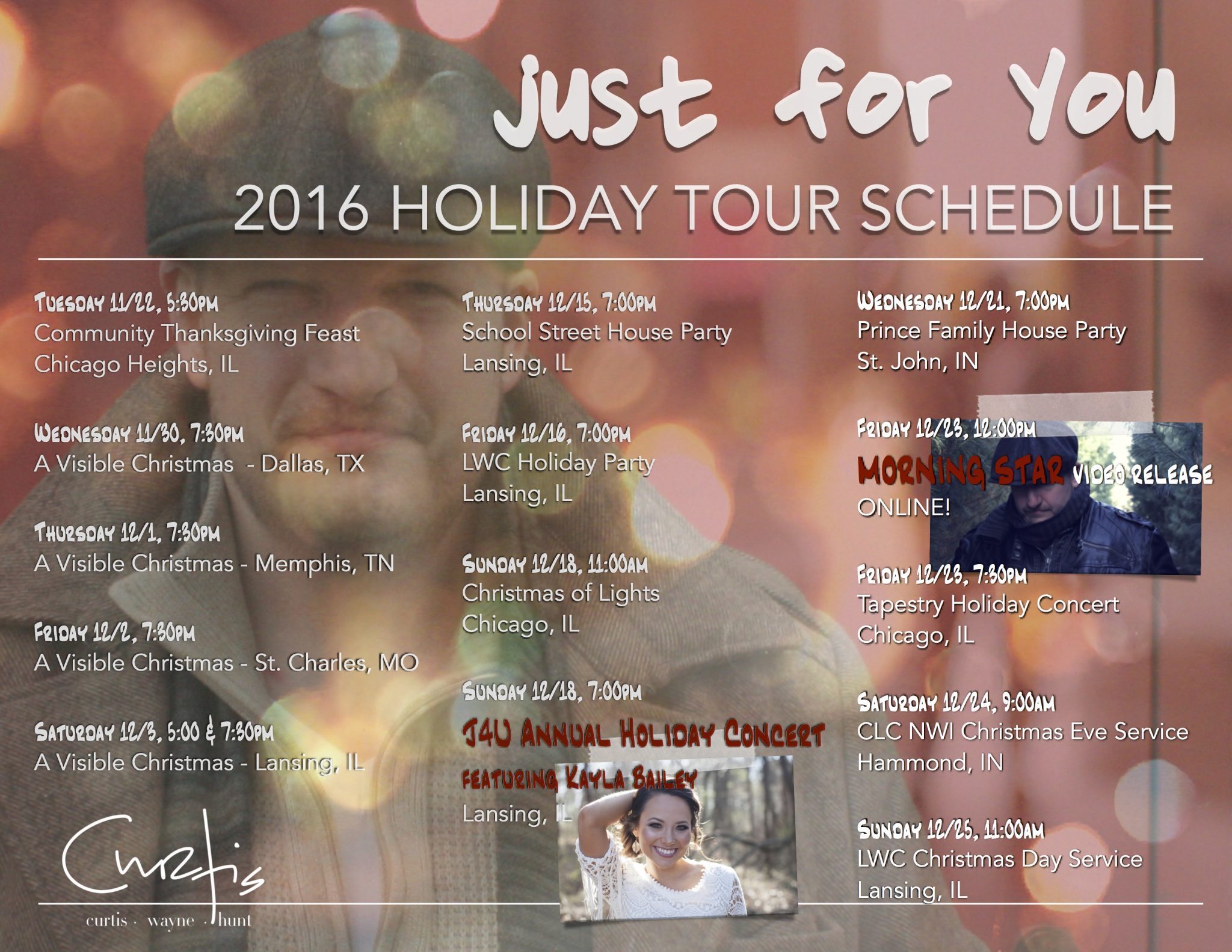 2016 Holiday Tour Follow Up
Thank you to everyone who supported my Just for You Holiday Tour this season!! I am so grateful for everyone I have met. Thanks to all who came to my shows and celebrated Christmas with me!!
In addition to amazing solo and house concerts, I am so proud of performing to a packed house at my Annual J4U Holiday Concert, hosted at Visible Music College Chicago. It is a night I will never forget!! The Hot Cocoa Bar! The local professional players accompanying all the music live from the Just for You album! AND, guest artist, Kayla Bailey performing music from her original Christmas EP, Crimson to White! You can check out highlight videos on my my YouTube channel.
Thank you as well to everyone who has followed my artist page on Facebook, and supported my YouTube channel. I'd love to encourage you to subscribe to both of these, so you can be updated instantly when I upload posts and videos regularly. This Holiday season, I released my first ever music video, to my newest original Christmas song, Morning Star produced by Late Night Sessions. Make sure to check it out, and share it with others.
I pray your Holiday season has been full of meaningful experiences, drawing you closer toward the hope and strength found in God's love. Stay tuned for my upcoming concert schedule in 2017!