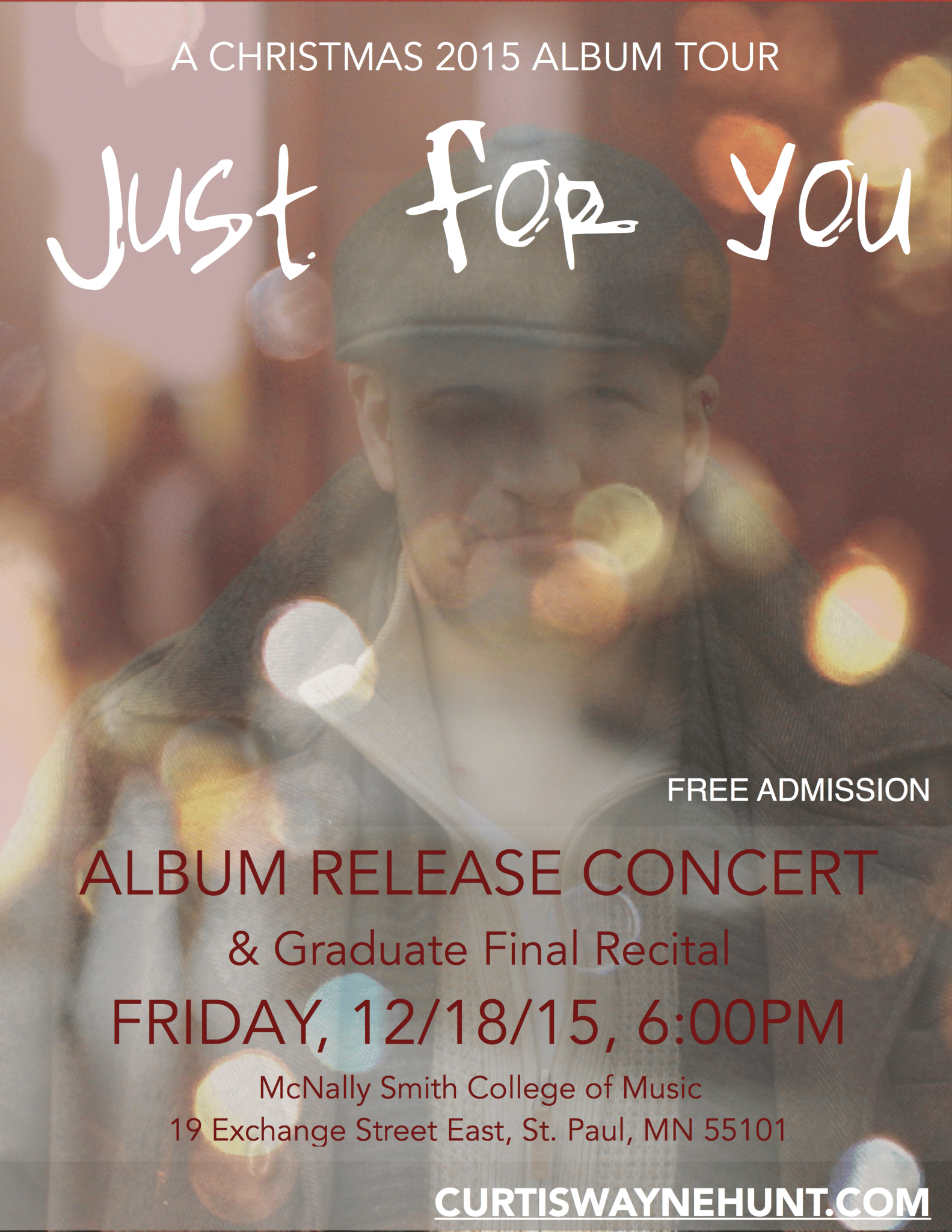 SAVE the DATE: Just for You Album Release Concert.
This concert is the Album Release Concert and Graduate Final Recital for Curtis Hunt hosted at McNally Smith College of Music in St. Paul, MN. Featuring professional musicians from across the Twin Cities backing Curtis, you won't want to miss the eclectic sounds filled with tender and smooth ballads, soulful pop, and classic Motown that does nothing but put a smile on your face.
"Just for You": A Christmas Album Tour, is the collective album release and accompanying tour. As an album, "Just for You" is a collection of custom arranged classic Christmas songs and original songs by Curtis that celebrate the season of Christmas. Curtis is graduting from McNally Smith College of Music wih his Masters of Music in Contemporary Vocal Performance.
DOWNLOAD ME: Just For You – 2015 Album Release Concert