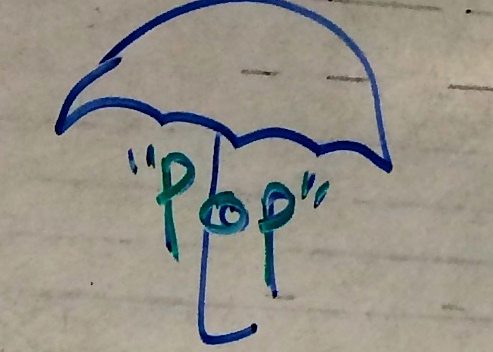 The Drawing Board: Confessions of a Band Coach
This is my second entry within my series of Confessions of a Band Coach. I spent most of my last entry in the series focusing on introducing how my grad school work through McNally Smith College of Music and work at Visible Music College Chicago are intersecting right now.
The bands I'm working with at Visible Chicago just had their first public concert on March 6th, and I'm incredibly proud of them!! But, I'll write further about this experience in an upcoming entry. For today, I want to introduce you to the journey we've begun in writing the original album for their upcoming May 2015 Tour.
After approval from our Administrators at Visible Memphis to send our bands on the May 2015 Tour, my colleagues and I began making plans to create an original album. This Extended Play album (EP) will feature original music from our own Visible Chicago community. Our student bands will get to be collaborative in the writing, recording, selling and live performance of each track while they are on tour this May. While we're excited about the creation of this album, the work for us has only begun.
After extending an open invitation for song submissions to our community, we invited a small team of student and staff songwriters to collectively work towards creating some songs for the EP. Meeting three times during February, each writing session took on its own vibe. We would spend time in prayer, collective brainstorming, independent writing, and collaborative workshopping… all of this to find great melody, harmony, groove, and lyric. Each of our writers brought in their own unique struggles and strengths to the writing process; myself included. I'm proud of each student demonstrating courage, humility, vulnerability, and patience as their ideas were assessed and redirected.
When our writing team started this process, we didn't necessarily have an album theme or genre in mind. This allowed songs to emerge organically among our writers, which has shown its own beauty and strength. After our second writing session, however, it was becoming clear that this EP was bending toward being a worship album which could serve as a resource for the local Church. The themes which have emerged really speak to God being our freedom and our strength, particularly when we recognize that God is bigger and more powerful than our minds will fully embrace.
All Glory Forever
One of my own songs has been chosen by my colleagues to be on the EP. I'm humbled by this… particularly when (perhaps like any other writer) I know my own writing is evolving. The song is called "All Glory Forever."
I've been a Christian since childhood, and I've also been immersed in how 'worship culture' has emerged in the local Church from organs and choirs, to modern bands who are now highly produced. Just as the expression of congregational worship has evolved over the past three decades, so has the songwriting. Currently, I've grown rather tired of narcissism in the Church –  largely (I think) nurtured by poorly written worship song lyrics. So, I've challenged myself to write songs inspired (paraphrased or even quoted) directly from the Bible, rather than a sub-cultural belief of Christianity. These days, I'm trying to write lyric focused less on myself, and more on God with his power and his love. In "All Glory Forever", taken from Philippians 4:10-20, I really wanted to capture the idea that when we seek contentment in God, He gives us the strength we need.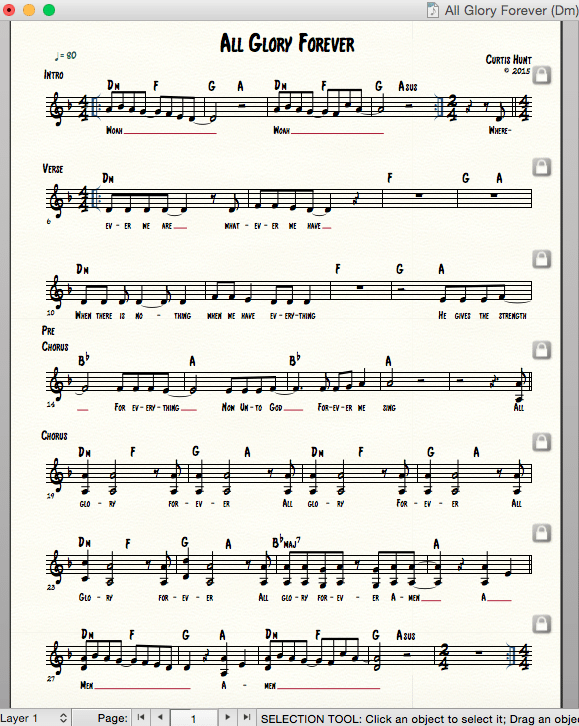 By the end of February, the other Band Coaches and I evaluated all songs for the EP which emerged either through submission, creation, or by request. Never having been performed or recorded prior to now, each band will have an opportunity to pioneer how their own personal artistry will initiate the genre of each song… however, with each song having unique potential in groove, tempo, and structure, I think it's fair to say this EP looks to include variations under the umbrella of the "Pop" genre, including acoustic, electric, and alternative rock.
At this moment, we are preparing to create charts and scratch tracks for five original songs. Each of our three bands will record one song. We are also looking to include two tracks spotlighting our solo songwriter artists. After Spring Break, our tracking rehearsals will begin… giving us nearly three weeks before we hit the studio to record each track at Gravity Studios in Chicago.
Until then… Thanks for reading. That's my story. For today. Peace.