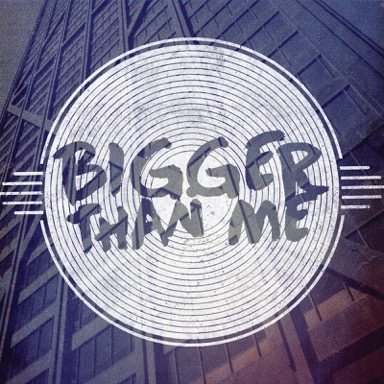 THE ALBUM & TOUR: Confessions of a Band Coach.
This is my final entry in my five-part series of Confessions of a Band Coach where I have been capturing the work I've been doing with bands from Visible Music College Chicago over the Spring 2015 semester. I spent most of my last entry talking about their journey to prepare and rehearse for the recording of their new album, Bigger Than Me at Gravity Studios in Chicago. In this final entry, I want to bring closure to their rehearsals, recording, performing and touring experience! As an educator to the performers, band coach, album producer, and songwriter on the album, I was incredibly proud of how the vision of the project evolved. This began from just brainstorming, and eventually came full circle into an actual album and live performance tour.
While the mixing and mastering for the album was being completed, we focused our attention on wrapping up their other courses from Spring semester. The final concert of the semester was on May 1st, featuring three student bands who performed original arrangements of familiar songs by artists like Taylor Swift, Bon Jovi, Michael Jackson, Musiq Soulchild, Bob Marley, Bastille, and Adele. Playing for a packed house of loving family, friends, and faculty is always a mix of nervousness and exhilaration for anybody. For my students, it wasn't any different. One could see an amazing sense of accomplishment and relief in knowing they had given their all.
After Finals week, five of the students from these three bands embarked on a the two week album release tour with hard copy and digital downloads of their new album in hand. The Bigger Than Me Tour (#biggerthanmetour) reached as far south as Memphis, TN, and as far north as Beloit, WI, while staying hubbed in the south Chicagoland area. Each venue was unique, and every coffee house, local church, and parade route attendee enjoyed their set of songs in unique ways. The beautiful thing about each stop on the tour, was not just the quality of the musicianship at the concerts, but the joy shared and relationships built with a local community.
At the Final Tour Concert for #biggerthanmetour our students shared the stage with The Passport, a band formed from students and alumni of Visible's campus in Memphis, TN. Playing for an audience of over over 200 people throughout the evening, was a highlight for everyone. Hosted by the Historic Ford Hangar at the Municipal Airport in Lansing, IL, people enjoyed a kick off to Summer by listening to electric and acoustic pop, solo song-writers, soulful worship, and hard rock… while licking the barbecue sauce from their fingers in the historic hangar turned concert venue.
For all kinds of photos and videos, search @visiblelivechi on facebook, twitter, or instagram. You can also search #biggerthanmetour and find other people who shared their experiences in real time.
Conclusion
Even with it's challenges, I'm glad we pressed forward in our first year as a college to get our students on the road. Over the course of my career, I've been on several different kinds of tours, with different kinds of groups, and for different lengths of time. Each experience was valuable and unique in helping to shape my strength as a musician and performer. I think it's one thing to learn from fellow bandmates in a rehearsal, or even in one or a handful of concerts over the course of time. I think it's an entirely different thing to have a sequence of concerts where you perform again and again for different groups of people. This constant variation of the same show really has the opportunity to transform the maturity of your musicianship and performance skills. This maturity demands precision in consistency of your performance with balancing a fresh energy for a new audience.