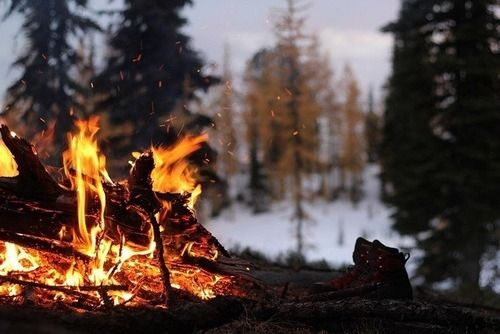 Another Log on the Fire. PART 2.
[This is a follow up post, from
PART ONE
.]
As I continue to process how my own original Christmas album Just for You adds another 'log on the fire' to Christmas albums released by American popular artists up until now, I'm basically asking myself two questions: 1) who are my artistic influences? 2) How do I see my album adding another 'log on the fire'?
1) Who are my artistic influences?
Every artist has their influences. Of course I have my own. As I was working my own album, I found myself pulling reference and influence from a myriad of other artists who had released Christmas music. Here is a simple graphic outlining a timeline of Christmas albums released by American popular artists since the 1940's that have influenced me in some way. And while I'm certainly not trying to insert myself into the same category of nationally recognized artists, I offer this as a timeline of my own influences if nothing else. I trust you'll find it informational to understand how I see my own album fitting into the grand scheme of things, and adding another 'log to the fire.'
click here: christmas album timeline
2) How do I see my album adding another 'log on the fire'
Chronologically, Just for You (J4U) is of course newly released. (Christmas 2015 to be clear.) Aesthetically, the album is subtly eclectic, yet unified under what I'm calling a 'soulful-pop' genre umbrella. J4U combines a fresh renaissance with Motown, swing Jazz, and infuses R&B with Pop simultaneously. And while I can't pretend this sound is unique to me by means, I also see the album's sound and message speaking to a broad group of people who are fairly different from one another. To me, this is beautiful thing.
Figuratively, each song from J4U adds another 'log on the fire'. My own original songs offer something fresh, while the custom arrangements of songs written by other artists before me bring the classic story to people from my own vantage point. To further explain how J4U embodies this, I'll offer brief thoughts for each song on the album.
This Christmas
I really decided to include This Christmas on J4U to offer a respectful tribute to a legendary 1970's soul singer, Donny Hathaway. Often I feel like new arrangements of classic Christmas songs ruin the original. So, I kept my arrangement very true to Donny's original performance, out of respect to him and the familiarity of the song. The recording stays true to original form with the classic Motown groove, with a warm rhoads keyboard, a rich bass line, a simple drum groove, poppin horns and warm strings. The only variation I offered was in vocal interpretation, and some simple background vocal harmonies. But honestly, I really had the old cliche in my head the whole time… "If it ain't broke, don't fix it."
Give Love on Christmas Day
I wrestled on whether or not to try and tackle a song introduced to the Holiday music scene by such an iconic industry family like The Jackson 5. Worried I would never do it justice as a solo artist, I still couldn't get away from the message of the song: "no greater gift is there than love." So, I took it on. Aesthetically, I wanted to infuse classic Motown with a more current R&B and Pop-Soul sound (much like how Musiq Soulchild and Ledisi are doing), and give the song a modern twist. My producer caught the vision of the song, and really began to help the arc of the song take shape. We finally landed on a thick and warm groove that evolves and ends with extemporaneous improvisation section by the end of the track. This is supported by the vintage rhoads keyboard, a clean electric guitar, a warm bass line and gentle drum groove, as well as a muted trumpet and smooth alto saxophone lics, and stacked vocals at the end laying down a bed for vocal improvisation.
Empty Chair
I lost my mother in 2010. I lost my father in 2012. Like me, many people deal who deal with grief, don't really take a break from it during the Holiday season. It's a real thing, and not often spoken about. I posted a song story for Empty Chair in December 2015 on my YouTube channel, and spoke on this song more deeply.
Empty Chair is an original song of mine. I've offered it as a tribute song, to anyone who has lost a loved one, and experiencing another Holiday season without them. Our loved ones are gone, and they won't ever be replaced. But, we're not alone; there is hope and peace. I chose to use a major key tell the story of childhood's memory of Christmastime in the verse one, and acknowledging the empty chair of a lost loved one in the living room by the first chorus. The second verse's melody sings over a minor key center, and tells the story of one's grief and unexplained pain while sitting by the Christmas tree now. By the end of the third chorus, the pain turns to memory of love and legacy while a trio of 1 viola and 2 cellos add the melancholy string underneath the piano accompaniment. The song end with a 6 part acapella section to represent both 1) the peace available to us, and 2) serves as a representation of my attempt at an angelic voice transition into the classic Christmas carol, Hark the Herald Angels Sing.
Hark the Herald
Somewhere between the 18th and 19th century, Charles Wesley's classic carol Hark the Herald Angels Sing earned it's reputation into a common legacy of Christmas music for the Christian Church. But most certainly music from A Charlie Brown Christmas has iconically helped capture this song in the hearts of 20th and 21st century popular culture. In 2011, while I was working for Bethel University, I made my arrangement as a congregational song for our community to sing together at Christmas. While I took a small risk by reinventing the rhythmic structure, and expected people to sing along with it, our community received it well. And, it became a song everyone looked forward to singing for the following years. Inspired by both the Christmas albums from Israel Houghton and Trans-Siberian Orchestra, I preserved the melody well, but altered the rhythmic delivery to match a driving halftime rock feel which gives the song it's energy. The live string orchestration, syncopated sparkling piano arpeggios, thick bass lines, and tom-driving rhythm patterns give the song a very dynamic and theatrical aesthetic.
Christ the Lord
In 2012 while I was working for Bethel University, I was working hard to create experiences at Christmas which would bring our community together in congregational worship. I was looking for a song declaring each identifiable name of Isaiah's prophecy in who the Messiah would be for humankind. (disclaimer: I believe this is fulfilled in Christ's birth, life, death, and resurrection.) So as I began reading through Isaiah 9:1-7, my song Christ the Lord was born. The verse of the song focuses on the early part of Isaiah 9, while the pre-chorus and chorus features on Isaiah 9:6 exclusively declaring Christ as the Wonderful Counselor, the Mighty God, the Everlasting Father, the Prince of Peace, and the Lord. While in the studio, I had my son read of verse 6 for the recording, which sets a tone, and then introduces the only track on the album using an acoustic guitar. The gentle finger picking lays on top of a swelling live string ensemble, while the acoustic piano establishes block chords and occasional sparkling lines. As the bass, electric guitar, and drums begin to define groove for the song, the energy on the bridge intensifies giving way to a key change and a strong Hammond B-3 Organ splashing color and extension to the harmony. The background vocals allow my lead vocal to explore improvisation toward the end of the song, but it all crashes to an unexpected close with a dry closing vocal on the final lyric, "Christ the Lord."
Shine
Originally visualized more with more of an Electronica vibe to sit along-side Little Drummer Boy (eventually cut from the final project), the artistic vision for my original song Shine had to take a sharp left hand turn. Now normally I walk into studio sessions with a plan on what's gonna happen. But basically, Shine got written in the studio. I knew I wanted a song which was more celebratory in the imagery of Christ coming to the earth as light to shine amid the darkness as referenced in John 1:1-14. With the lyric completed, we began to explore grooves and progressions which felt natural, and the classic Motown vibe that Earth Wind & Fire gave us with stacked horns and a driving snare pattern was born. We further supported the groove with a smooth and soulful bass line, a vintage rhoads keyboard, and stacked 3 part background vocals giving way to a rally chorus finishing the song.
What Child is This?
In the mid-nineteenth century, William Chatterton Dix penned the lyrics to What Child is This during a spiritual renewal season of his own life. The lyric became song, and gained  more popularity in the United States after it was set to the  English folk song tune Greensleeves. Today, What Child is This is widely known and sang. The iconic classic jazz combo and smooth shuffle arrangements from A Charlie Brown Christmas flood me nostalgia every time I listen to it. Organist Jimmy Smith and his own improvisational jazz funk fusion take on Greensleeves have also influenced my own swing jazz shuffle arrangement.  The opening gentle vocal line accompanied by a classical nylon string guitar is interrupted by the swung ride cymbal, a tentious trilling muted trumpet, and walking bass line. As the groove takes the listener to a new place, the lyric for the traditional 3rd verse is sang, giving way to the chorus. This is followed by trading solos over the form by organ, trumpet, keyboard, and finally a vocal scat solo which relaunches the final chorus with screaming stacked horns. The song is finished by a faded vamp of improvisation, celebrating both the style of music and the "…little baby born the son of Mary."
O Holy Night
Withstanding the test of time, O Holy Night was originally penned as a poem for a Christmas Eve Mass by French wine merchant Placide Cappeau in 1847. The song was given music by composer Adolphe Charles Adams, and then banned by Church leaders because of Adams' Jewish heritage. It was kept alive by the French, adopted by American abolitionists, sung by troops during times of war, and became the first song ever to be broadcast live over American radio airwaves. With all of this influencing its history, it seems only appropriate that our culture today still holds the song as one of the most powerful Christmas songs of the season. Clearly there is a deep love for its melody, harmonic structure and lyrical truth that reveres the season unparalleled. My approach on the arrangement came very simply, in order to maintain the integrity of song and keep it in tact. I literally wanted people to think "thank God he left it alone" after hearing my arrangement. So, I kept it moderately slow and very simple. (similar to how Crystal Lewis did on her Holiday! album… and seriously… every person everywhere needs to know about that album.) My arrangement has an acoustic piano, upright bass, a stripped down drum kit, muted trumpet, a few background vocalists, and, a very straight and gentle lead vocal on an uncompromised melody.
I posted a song story for my arrangement of O Holy Night in December 2015 on my YouTube channel, and spoke on this song more deeply.
Have Yourself a Merry Little Christmas
I have always had an affinity toward bossa nova. Now I'm not sure if the Brazilian improvisation genre intrigues my musical mind, or my just my heart. At any rate, I love the gentle but passionate sounds, harmonic colors, samba rhythms and musical subtleties which influence the style overall. (In fact, for a minute, I was working hard at actually trying to work with a Portuguese native speaker to help me with possible translation for the arrangement… which hasn't happened… yet. 😃) I knew I wanted to explore this as an artist, and Have Yourself A Merry Little Christmas seemed like the best partner for the marriage of Brazilian style to an American classic Christmas song from the 1940's. The clean electric guitar rhythms, melodic and colorful piano harmonies both float on top of the gentle, but stable, upright bass line and samba drum groove. We also chose a fairly unconventional key (for bossa nova) for the arrangement of the song; all to allow my voice to explore my mixed and light upper register more so than other tracks. All of these choices paid off, to offer the classic song in a fresh and relaxed way for the season, and give people a little surprise smile when they hear the last 10 seconds of the song.
Just for You
I knew that I wanted to use one of my original songs as the title track, but I actually wasn't even originally thinking about Just for You as the final choice. However, the more the album began to take shape, the more clear that the album was going to be like a "gift" for people at Christmas. Now the song itself was perhaps the quickest one that I wrote from start to finish for the whole project. I was given an assignment by my Songwriting teacher to write a song in a week's time, so I did. I sat down at the piano, with a blank screen in front of me, and began thinking about 3 things:
Aside from traditional Christo-centric Christmas carols, many many famous Christmas songs cherish and celebrate the romantic love between two people. That said, I knew I wanted to write a song to cherish and celebrate the deep love I have for my own beautiful wife.
Influential guys like Nat King Cole, Bing Crosby, & Frank Sinatra (and others from the Rat-Pack like Dean Martin and Sammy Davis Jr.) played a such significant role in giving artistry that we iconically recognize as "Christmas music" now. That said, I knew I wanted to write a song which paid respect to their writing and form.
But even though the Rat-Pack was awesome, in my head, Stevie Wonder is more awesome. I wanted a song which was nostalgic like one of the Rat-Pack's, pay reference to Donny Hathaway, and include the melodic flash, harmonic color and Motown groove that Wonder and Hathaway are known for. That said, I began to play and sing, and write stuff down.
Before the week was over, Just for You was born. Verse one of the song honors artists and cities giving us great music. Verse two tells the story of a budding relationship at Christmas. The bridge acknowledges love can't be bought. The third and final verse finally reveals commitment
so here it is
I'll never be torn
my heart my Love
forever is yours
Because the whole song, like love, is a gift just for you.
That's about it
Overall J4U as an album carries the message of faith, hope, and love, set in the nostalgia and festivity of Christmas. And, as I think about the legacy of Holiday albums released over time, I feel confident Just for You does indeed add another 'log on the fire.' One that I trust, will continue to burn well past my own lifetime.